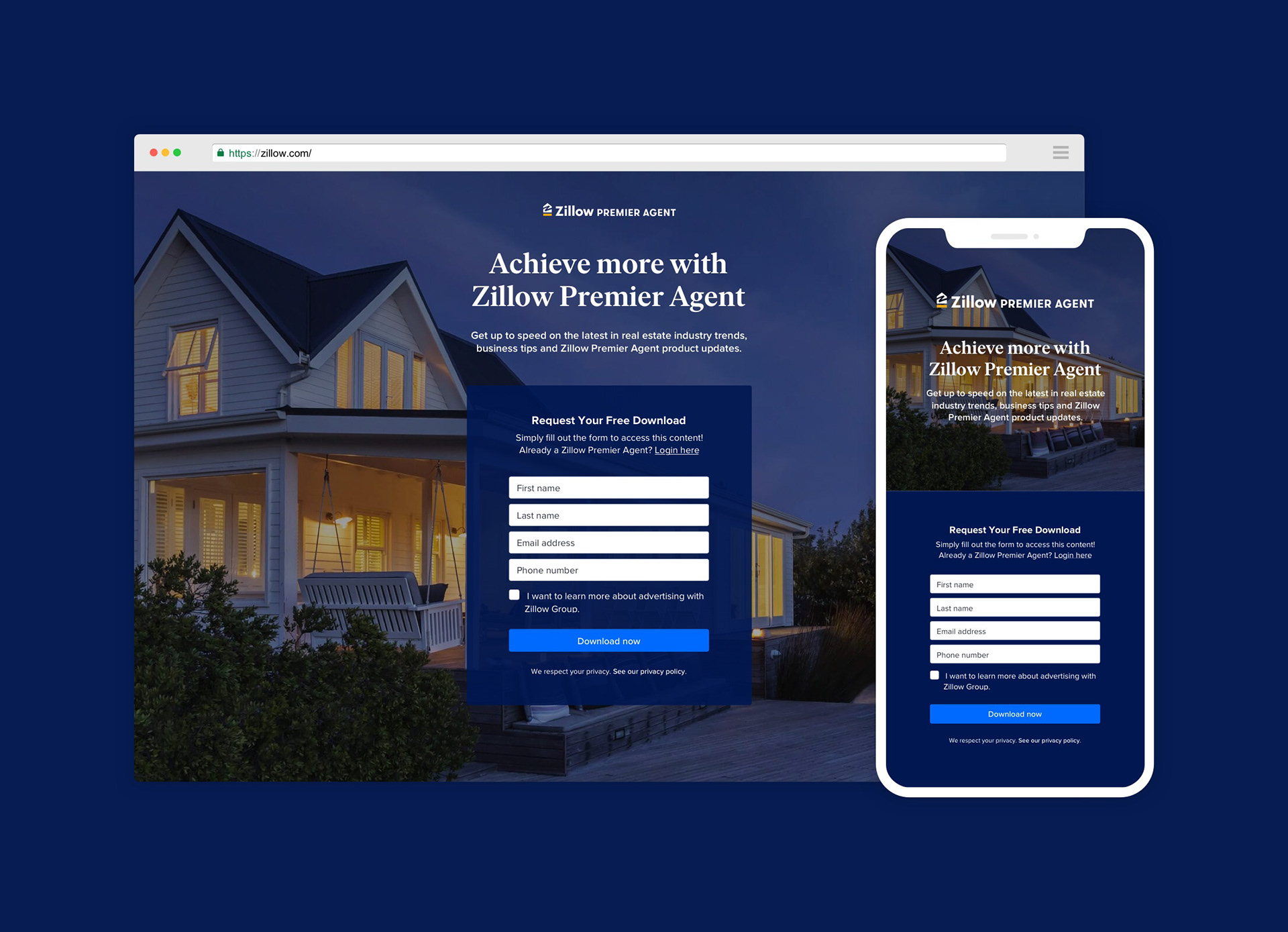 Zillow is the worlds largest online real estate marketplace with 110 million properties in the United States and annual revenue of over 1 billion USD
Over the course of 2017-2020 I supported Zillows' internal Marketing teams by leading the design and production of various websites, digital advertisements, campaign landing pages, product brochures, presentations, and trade show designs.
Originally brought in by Zillows' Director of Design, I lead the creative direction on a range of strategic initiatives including the re-designs of the Zillow Premier Agent website and the Zillow Rentals website. Following the redesign of these properties, I was tasked with developing and documenting a design system for each site that leveraged  reusable Sketch components for other designers and vendors to utilize when designing and launching new pages of the site.