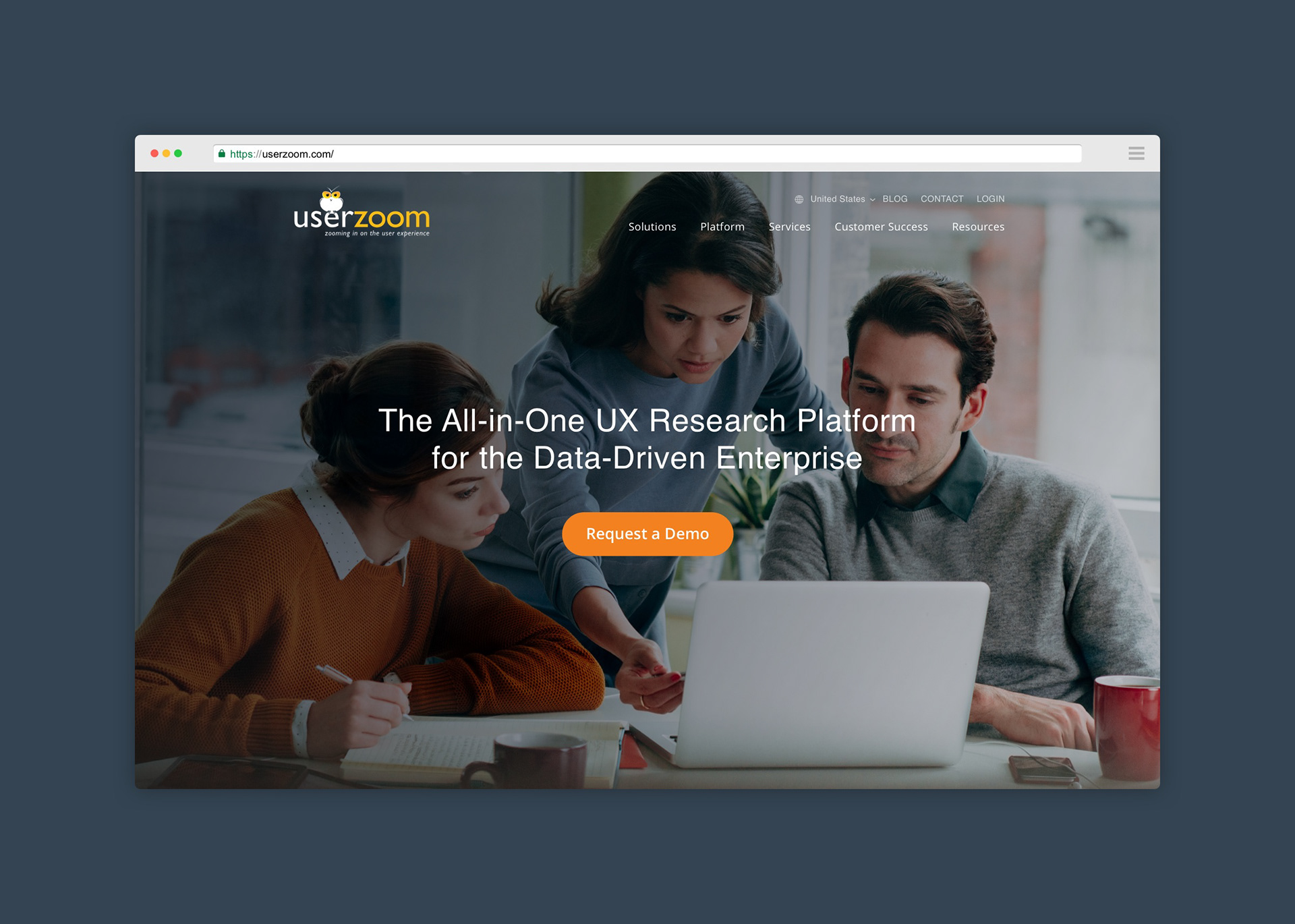 UserZoom is a leading provider of online user experience testing with clients including Google, Coca-Cola, Adobe, and hundreds more.
I was brought in to UserZoom by the VP of Marketing to provide creative direction for their corporate website redesign in 2016. 
In this role I worked with their leadership team to establishing the website information architecture (IA), develop page wireframes, and define the overall visual language of the website. From there, I created a series of page templates and re-usable design components that the internal marketing team was able to leverage as a starting point for building out future pages of the site. I further worked with their developers on the site launch to ensure that the site was coded to specification and responsive across all device types.
Following the website redesign, I helped to translate the new visual identity of the website into other marketing initiatives including like; templates for sales collateral, emails, presentations, and tradeshow booths in order to ensure a seamless brand identity across all customer touchpoints.