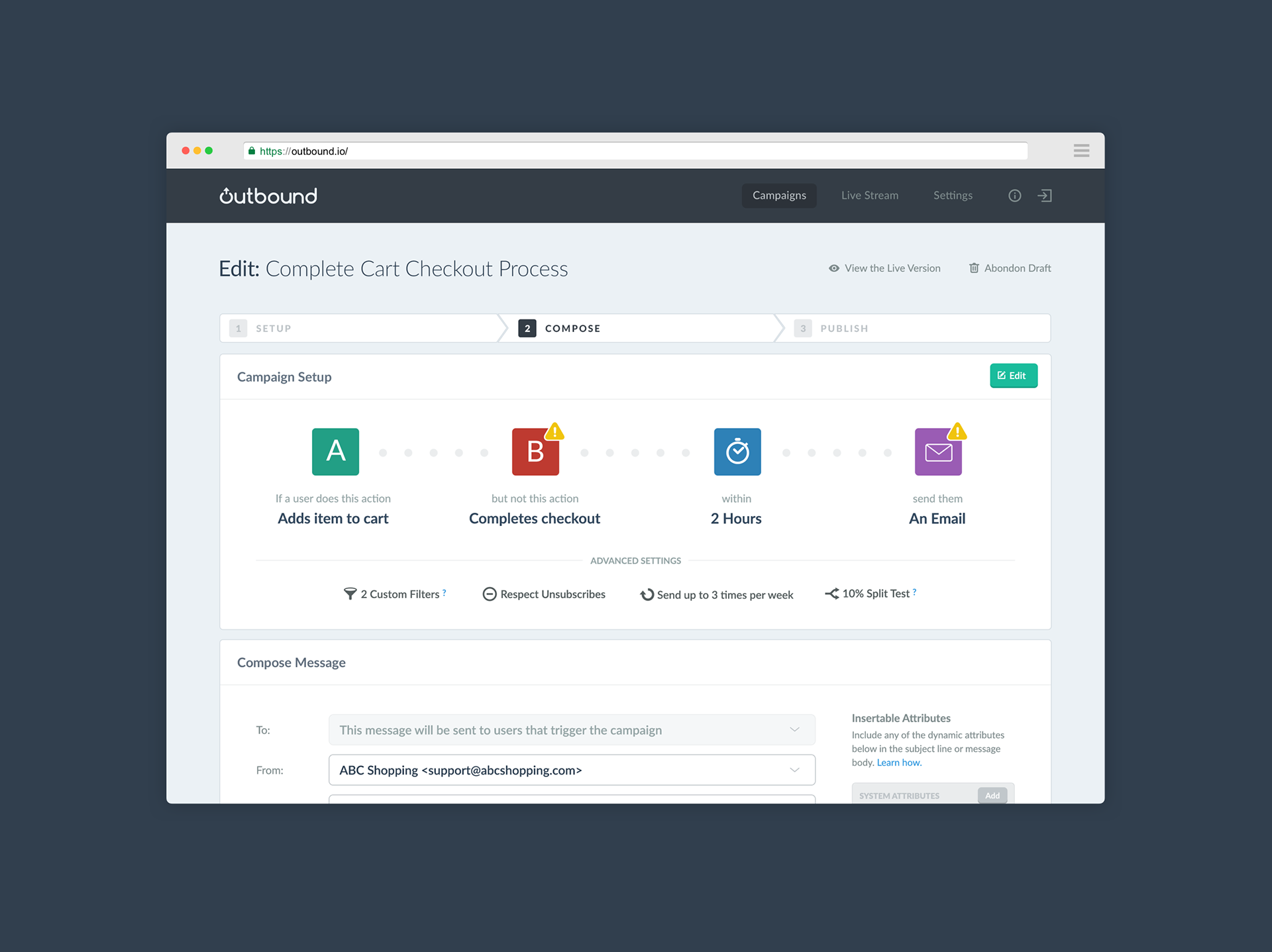 Outbound was a YCombinator backed startup that enabled marketers to send automated campaigns based on actions a user did – or did not – take on a website or mobile app
Outbound was founded in 2013 with a mission to enable marketing to automate their messaging campaigns on websites and mobile apps. Marketers could use the drag and drop interface to build dynamic campaigns using Email, SMS, Push Notifications, and Voice messages to users based on specific actions that they do -- or do not -- take while on a website or app. Campaigns also had built in AB testing capabilities, providing marketers with the analytics needed to optimize their efforts, and improve conversions.
I was the first hire at Outbound, and was responsible for working with the company co-founders to build upon the initial product vision. We released the first version of the product in just 4 months, and several months later the company was accepted in to YCombinator.  Responsibilities included translating business concepts into product workflows, producing wireframes, and creating production artwork.
Outbound was acquired by ZenDesk in 2017.