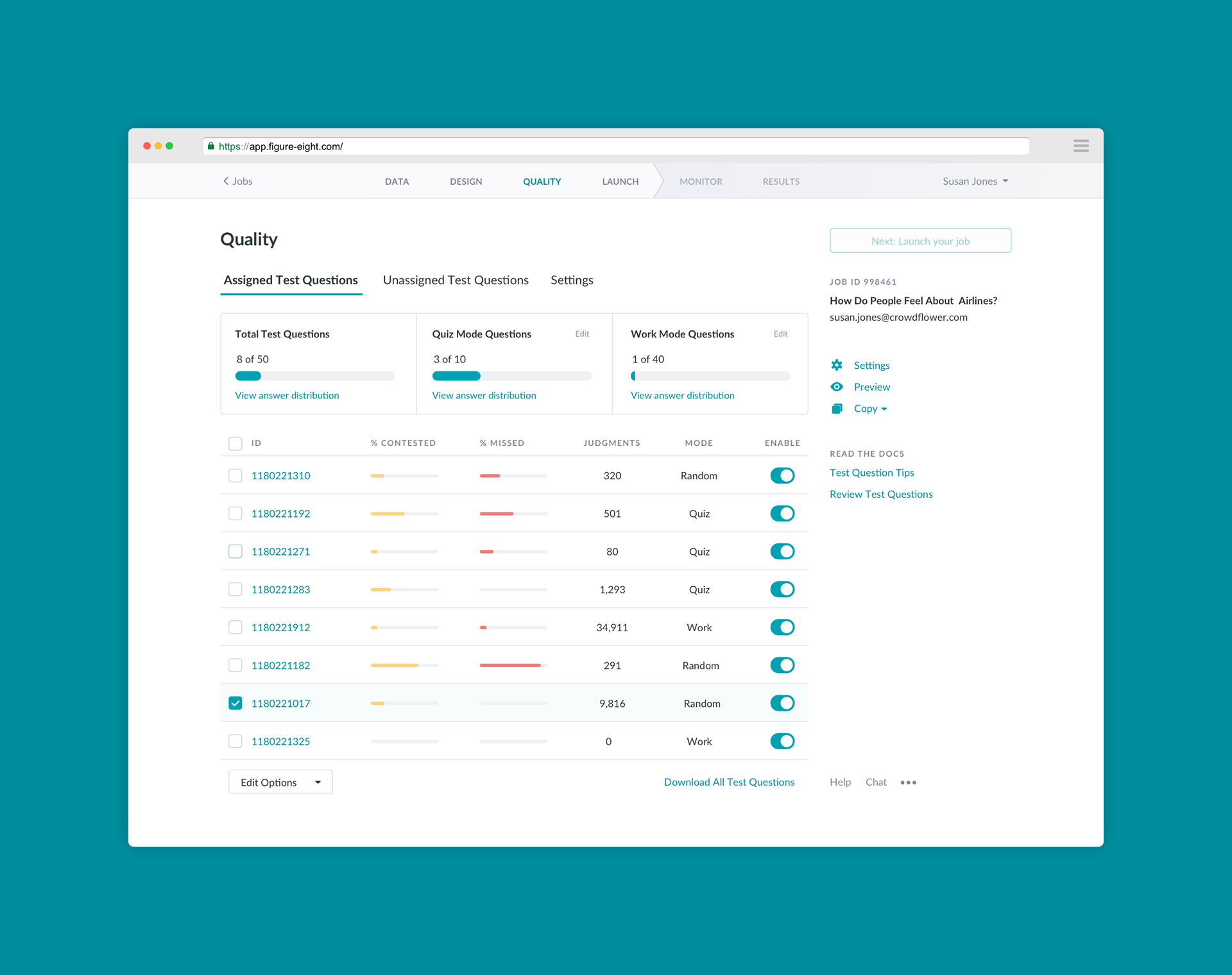 Figure Eight is a machine learning and artificial intelligence company based in San Francisco.
I was brought into Figure Eight by the Head of Product to help their internal product design team evaluate their product user experience, standardize design patterns, and create a Sketch-based Design System. 
Consisting of hundreds of components, this Design System provides guidance for how each aspect of the product user interface should be executed, and is used as the foundation for all Product UI/UX design within the company.
To showcase how this Design System couple be implemented, I used it to craft several new user workflows and product features, as well as re-designing existing functionality to adhere to the new specifications.
Figure Eight was acquired by Appen in 2019